Mobile Copy Service provides request and acquisition of documents within a national service area. Services include, but are not limited to:
Any and all Public Records

Private Records and Documents

Patient Health information

Patient Billing and Payment information

X-rays, MRIs, Dental x-rays

Employment and Personnel Records

Military Records

Social Security Records

Education Files and Records

All Court Searches

Worker's Compensation Appeals Board Records

All County Records: Permits, Licenses, Birth/Death Certificates, Real Estate Records, Fictitious Business Name Statements, Marriage and Business Licenses

Trial Exhibits: Small & Large Format
We accept orders with incomplete Custodian information, and assistance to locate hard to find Custodians of Records.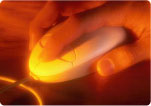 (page sizes larger than 11 x 17)
Our associates at Dynamic Imaging can provide this type of service.
For further information contact the location nearest you:
Dynamic Imaging
620 Commerce, Suite A
Roseville, CA 95678



Phone:

(916) 782-8070


Fax:

(916) 782-8171